"For there is always light if only we are brave enough to see it. If only we are brave enough to be it." - Amanda Gorman, National Youth Poet Laureate
When one candle lights another, its light is not diminished. The light given off together is greater than the light of one.
Aloha
When We Shine Foundation is a fully accredited 501(c)(3) non-profit based on the island of Maui, in the state of Hawaiʻi. Mission: To provide opportunities for young people to develop skills in environmental stewardship & leadership through arts education. Our work offers visual & auditory, multi-media representations of the voices & stories of the young people who are changing the world.
Meet TEAM SHINE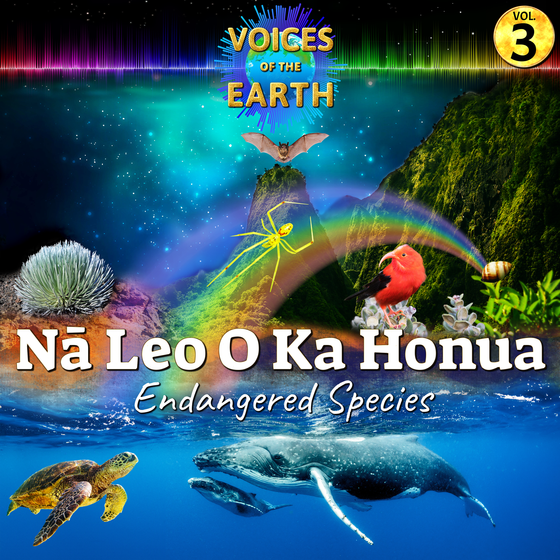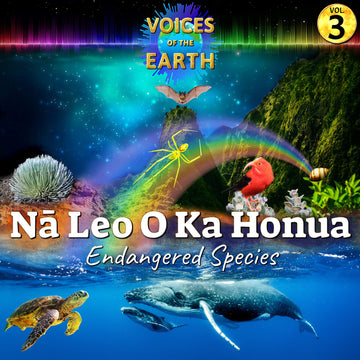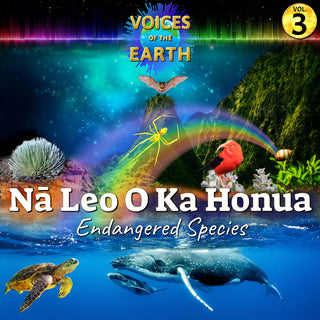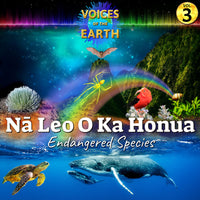 Arts & Aina Explorations June, 2023!
Our Kūpuna and the ʻĀina Pilot Project began with Hana Elementary School and is featured in our place-based learning projects. The students talk-story with their elders, then re-tell what theyʻve learned thru multi-media arts. This is how we teach & build strong community, and activate social & cultural change.
Hereʻs a story about how to survive Covid. The song, recording, art and stop motion video were all created by 4th grade students at Pomaikaʻi Elementary School and features Artist Mentor, the very talented, John Cruz!
You can support us simply by listening to our Keiki Artists, VOICES OF THE EARTH, on any of your favorite streaming channels!
Donʻt just take our word for it...
★★★★★

It is just TOO MUCH!!!! I will cherish this video forever!

The kids have been writing scripts and practicing for the premiere all week. They even made flyers. Olali's Mom emailed me and said that she printed like 50 flyers and was handing them out to strangers hahahahahh! 

 Thanks to all of you for being the highlight of my school year!

May, 2021
★★★★★

OH EMMMM GEEEEEEE!!! I'm sitting here crying my eyes out and my daughter says. "Wow mom, you're your students biggest fan!"  WAAAHHHHHH 

 This (music video) looks amazing. I can't wait to share it on Friday.

May, 2021
★★★★★

"As the Executive Director of Hana Arts, a nonprofit organization in East Maui, I can attest to how beneficial and deeply impactful the When We Shine Foundation program has been for our rural and underserved keiki. Melinda Caroll, Rae Takemoto, and Shelley Toon Lindberg came to Hana School in January of 2022 to engage the students in song composition and illustration of the theme: Our Kūpuna, and the ʻĀina. ...I was surprised to see how well the team integrated into the classroom and how the children blossomed under their instruction." ..."We are honored and excited to work with the When We Shine team again and give our highest recommendation for them."

March, 2022
★★★★★

"I love this program! I see how this project has impacted the social emotional learning of the students. This kind of project is absolutely fantastic, because first of all, (itʻs gonna make me cry), because, they can identify with their roots. They need strong anchors of who they are and where they come from, because in their life, their family lives are struggling. Theyʻve witnessed domestic violence and abuse, thereʻre tons of stories, ...and theyʻre hurting. So by anchoring them in their roots, by letting them learn and have fun – itʻs wonderful! Itʻs been a blessing for me to watch them in this project!"

May, 2022
★★★★★

"Raising your voice is a courageous act in this world. Telling your story by singing your song invites the community to a shared understanding in a language that communicates the message even louder and stronger.

My passion and art is to engage children as the creators and protectors of their world, to help them weave new stories of the earth and of each other in a way that's playful, inclusive, emotionally expressive and hopeful!. There is nothing more inspiring than that for me!" Melinda Caroll
★★★★★

Arts and ʻĀina Explorations - Teacherʻs PD

"I learned great techniques to easily bring creative dance into my classroom and make it accessible for all students. The stories further connected us to place. Putting all your feelings and thoughts
into movement with the moʻolelo made it come alive..."

June, 2023
★★★★★

Teachersʻ Feedback from 2023 Arts & ʻĀina Explorations - Visual Arts PD w. Shelley Toon Lindberg

"Iʻm so excited to have learned from Shelley! Iʻm not good at art, itʻs not something Iʻve tried to work on until this point of my life. It was fantastic"

"I am excited to use the zoomed in perspective artwork with my 1st graders."

"Absolutely Loved learning new ways to connect my reflection to visual art."

"I am so excited to use these strategies with my keiki."

"I plan to use some of these strategies in science and garden."
★★★★★

"An amazing place and experiences that really contributed to the week long journey of learning and developing sense of place."

"I loved feeling the soft mud under my feet and later the cool water from the stream. The food was wonderful!"

"Working the loʻi kalo is one of my favorite things to do. I almost
didnʻt want to get out. I was able to reflect on my own ancestors aha ʻaina as I pulled weeds in the loʻi."

"I have never before experienced this type of hands-on Hawaiian professional development."

"Iʻve always seen photo of students working in the loʻi and have
been wanting to experience it for a long time. I feel so privileged!"

"Place-based learning cannot be complete if we donʻt malama i ka ʻaina and get our hands into it. Seeing and hearing the manaʻo
from Hokuao and then experiencing the cultural activities brought extra meaning to why place-based learning is essential."
Shine with Us! Help support Arts & Artist Educators!
Scan or Click to donate with Paypal